Emails not being read?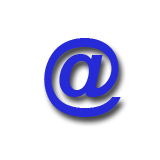 Email has been described as the forgotten relative.  Facebook, Twitter and other social media are "today" and email is "yesterday". If email is the forgotten relative then incoming email "incoming @" never gets a visit.
Even with the popularity of social medium channels, email still generates more traffic than Facebook and Twitter combined*.  For most businesses it is standard practice to provide a generic email address, however many businesses use email solely as an outgoing form of communication. As a result, email has become associated with the dreaded spam email and is seen by many as a negative form of communication.
Where does that leave emails coming into a business? Why are businesses more focused on outgoing emails?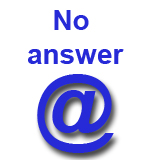 I was reminded of this lack of focus on "info@" recently when I tried to email a large utility company and failed to find an email address on their website.
Even when an email address is provided, a reply is not guaranteed. About 6 months ago, I emailed a food manufacturer who proudly stated on their packaging "email us @……."  which I did but sadly I am still waiting for a reply. I would like to say these examples are isolated incidents but based on my experience this is not the case and both large and small companies are offenders in this area.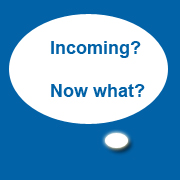 So, why not reply to info@…  Lack of time (replying to emails is time consuming and is seen by some as not productive if not directly related to sales),  more focus on social media channels (some businesses believe everyone is on social media. Not everything can be resolved via Facebook).  Generally, outgoing emails are seen as a chance to market products and services, whereas incoming emails are seen as administration and service related.
However, some customers see email as a more personal way to communicate  and since the personal touch is the main point of difference for most small businesses,  replying to "info@" is even more important to small businesses. As a result, not replying to info@ emails can be seen as poor customer service and damaging to businesses.
Below are recommended email tips to help businesses better manage the overlooked "info@"and hopefully help keep the lines of communication open.
Top 5 tips for managing "info@" emails
1)    Check & Check:  
Check your email address "info@ ……" at least twice a week. Customers and potential customers are presuming you are reading this email address. Remember this maybe your one and only chance to impress. If you are not checking emails regularly, let people know.
2)      Reply please:
Have an automatic reply set up thanking people for their email with a time indication of when they should receive a reply.  That way people know that the email has been received but don't forget to follow up on the email.
3)      Sales opportunity:
The sender of the email could be a potential customer if not already, ask their permission to be added to your newsletter or subscribe to your social network if preferred. However, never try to sell to a customer who is disgruntled, it shows you don't understand the issue at hand and are not listening to their problem or complaint.  Resolve the current issue first before asking for permission to add them to your database.
4)      For urgent queries:
Give customers an alternative if the query is urgent – e.g. call or text a mobile number.
5)      To email or not to email
Email can be a convenient tool but if the subject matter is sensitive or the customer is upset, a more personal approach  (e.g. a phone call) can sometimes make a difference. Offering to phone a customer maybe a better approach to resolving an issue.
 * Source: Smartertools.com