Marketing Strategy for all businesses
Da Tang Noodle House Restaurant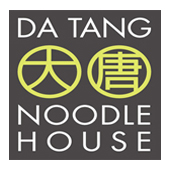 "For many years I had wanted to put a formal  marketing strategy in place for our restaurant business – Da Tang Noodle House.   There seemed so many different approaches to take with the development of online marketing and social media etc.  I needed help in formalising and executing a plan of action to grow our brand.
After meeting Pauline from PMR Web Marketing we discussed my ideas for the business. Pauline with her many years experience offered some insightful  feedback.
 
Over the past year I have worked with PMR Web Marketing  to develop a structured approach to communicating with our customers. This  has helped to consolidate our business.  Pauline's professional approach to detail is exemplary.
PMR Web Marketing offers  a personable service that is flexible and affordable  and I will continue to use this service in the developing of my new brand   –   CHI Asian Takeaway Restaurant."
Catherine O'Brien – Proprietor of CHI Asian Takeaway & Co-Proprietor of Da Tang Noodle House Restaurants