Website Redesign
Moycullen.net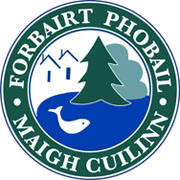 "FPMC had requested Pauline Ridge to develop the new Community Web Site www.moycullen.net   The process involved:
Site definition and planning
Information architecture
Website redesign
Site construction
Training
Tracking, evaluation, and maintenance
The site development process posed unique challenges as it had to cater for a variety of conditions and day to day changes.
Pauline worked extremely well with us on this new project while dedicating a considerable amount of time and effort to essential details of this website.
I would have no hesitation in recommending Pauline for any future projects".
Jimmy Keady – Community Office Manager – Forbairt Phobail Maigh Cuilinn  (Moycullen Community Development Association)