E-commerce websites are in demand
Our clients who used our services to help  build their e-commerce website.
Creating an online store can increase your sales and future proof your business. Your online store can help generate revenue for you 24/7. You can enter new markets and not be dependent on your existing market. If you are planning to expand online, contact us to discuss your requirements.  
Any questions call Pauline (085) 168 0254 or email
pmrwebmarketing@gmail.com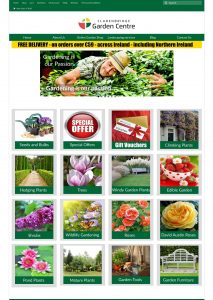 Clarenbridge Garden Centre's e-commerce website was developed to capture the growing market of consumers who purchase trees and plants online
The online store has over 300 products divided among 16 product categories. New products are added continually to the range.
In addition, the website regularly has special offers available to website visitors. Clarenbridge Garden Centre also emails exclusive offers to loyal customers throughout the year.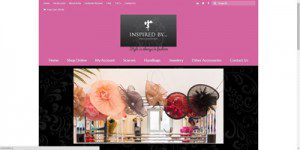 Inspired by Bags & Accessories started off in the offline world but due to the popularity of its product range, they expanded into the online world.  
The website is aimed at women who are looking for the perfect accessory to complete their outfit for their special occasion, be it a wedding or a day at Galway Races!!
Over 50 products are available on inspiredby.ie everything from handbags,  scarves, hats and umbrellas.