Testimonials from our clients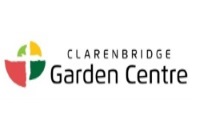 "I could not recommend Pauline highly enough for her tremendous work in putting together our  e-commerce site. Our site had many challenges due to the nature of the product we sell . This never phased Pauline and she worked meticulously to both construct the site and liaise with all third party service suppliers to the website.
These included: payment service provider, payment gateway provider, image service provider among others. Pauline took this project from concept stage to a live fully functioning eCommerce platform.  I have every confidence in Pauline and we have retained Pauline to provide technical support to use and advise us on marketing the website." 
David Farragher –  Owner of Clarenbridge Garden Centre Ltd and clarenbridgegardencentre.ie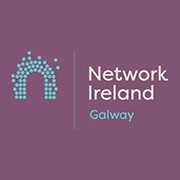 "Pauline has been the Social Media and Website Manager for Network Galway since December 2015 and from that time she has achieved excellent results from our social media platform and has kept the website current and relevant.
Pauline came to us with a wealth of experience along with boundless energy and a strategic approach to social media and website management. She is focused on making social media work for Network Galway, evidenced by the huge success of our first event for 2016 where we attracted double the amount of attendees than in previous years.
To achieve this, Pauline created a series of posts to raise awareness of the event both on Facebook and Twitter including specific graphics for the event. She also:
Organised cost effective Facebook advertising for the event resulting in a paid reach of over 4,000 plus 1,000 unpaid.

Promptly replied to queries and messages from members and prospective members, encouraging them to attend the event.

Recorded videos of the Open Evening, posting them on Facebook & Twitter. One video resulted in a reach of 3,500 and an engagement level of over 400

Created a Linked in profile for Network Galway, achieving over 200 connections in less than one month.

Has subsequently promoted other events through Social Media, once again resulting in a higher than usual attendance.
I have no doubt that Pauline's contribution has already led to increased membership of the Network and that her expertise will be invaluable in moving the Network towards its goals for 2016″.
Linda Ford – President of Network Ireland – Galway branch www.facebook.com/NetworkGalway/
"Pauline Ridge of PMR Web Marketing designed our firm's website and our new logo. Pauline's    technological ability combined with her background in Marketing was ideal for us as  she could not only design the website but also offer guidance on optimisation.  Pauline's  conscientiousness in follow-up was very professional."  
Desmond Fitzgerald & Co Solicitors –   www.desmondfitzgeraldsolicitors.ie  
"Pauline worked extremely well with us on this new project while dedicating a considerable amount of time and effort to essential details of this website. I would have no hesitation in recommending Pauline for any future projects."    Read more details here
Jimmy Keady – Community Office Manager – www.moycullen.net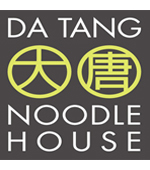 "Pauline's professional approach to detail is exemplary. PMR Web Marketing offers a personable service that is flexible and affordable and I will continue to use this service in the developing of my new brand – CHI Asian Takeaway."   Read more details here
Catherine O' Brien – Proprietor of CHI Asian Takeaway & Co-Proprietor of Da Tang Noodle House
"Having employed Pauline Ridge for initial web design and marketing work during the start up phase of my Olde Ireland enterprise, I can say she was of tremendous help to me. I can also vouch for her high expertise, great commitment and overall performance in her employed disciplines."
Tomás O'Cadhain – Olde Ireland