Email…..effective and direct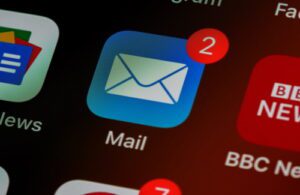 Email Marketing is still one of the most effective ways to communicate to your customers.
Despite the appeal of social media, email marketing continues to be used as a  successful method to reach customers.  Both large and small businesses use email marketing, especially during seasonal events e.g. Easter, Christmas or if they have a "SALE" online or instore or both.
When planning an Email Marketing campaign, the key steps to follow are:
(1) Identify your target market – which customer segment or segments do you want to reach?
(2) What message regarding your product/service do  you want to communicate to this segment?
(3) When is the best time to send out your campaign?
Benefits of Email Marketing include:
(1)  High rate of return
On average, the rate of investment is far higher other methods.
(2) Ability to target different segments of your market
Depending on how you segment your list of subscribers, different emails can be sent to different segments within your market. You may want to offer different incentives to high value customers.
(3) Option to automate your campaign
A campaign can be set up and ready to launch at a time that will maximise the chance for the best open and click through rates.
(4) Easy to track performance
You can easily discover open rates and click through rates for a campaign. Moreover you can identify which links your subscribers clicked on the most.  This will give you an indication of what product/service appeals to your customers, information that can help you plan your next campaign.
(5) Build stronger relationships with your customers 
Businesses can use this method to share knowledge and information  about their products and services that customers would find useful.
(6) Subscribers List is yours 
Unlike social media, your subscriber list is yours and you have full control over your list.
(7) Increased Sales
An increase in sales is one of the benefits of a campaign, especially during certain times of the year e.g. Black Friday, Christmas etc.
Interested in learning more about email marketing?  Contact us for more details on (085)1680254 or email pmrwebmarketing@gmail.com